VR Systems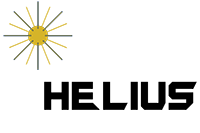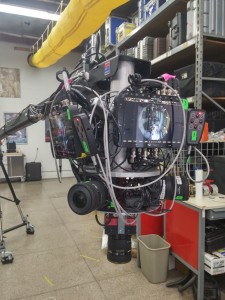 Inter Video HELIUS™ Virtual Reality Systems:
Inter Video Rig configurations:
4096 x 2048      3*4K camera        360×180   60.00 fps
4096×2048       6*2K camera          360×110   60.00 fps
6500×3250       8*2K camera           360×180   60.00 fps
8192×4096        6*4K camera           360×170   60.00 fps
16384×4096     12*4K camera 3D     360×180   60.00 fps  ( 8192×4096 per eye )
Our HELIUS™ rigs feature patented Tangential Capture Geometry, which reduces parallax and improves the stitching quality. We have an entry level rig for 7 (5+1+1 ) go-pros, a mid range 6+1 camera option for Io Industries Flare 2KSDI and full cinema 6+1 for the Flare 4K SDI camera, the 2KSDI features 12 stops of latitude, Global Shutter, Genlock, 1080p 60 raw or 422/444 sdi output, producing a 4K stitched image, the 4KSDI camera systems also are global shutter, have 12 stops of latitude, genlock, and support 4K 60p in either 422/444 or raw mode. We record on the convergent design odyssey 7q+ recorder. Our camera systems use high quality lenses with adjustable aperture and focus, as well as interchangeable/replaceable lenses, in case of special needs or if a lens is damaged. We have wireless remote control for the 2KSDI and 4KSDI rigs allowing the array to be set up quickly from up to 500 feet away.
Helius Mini is our newest rig, based on the IO Industries Flare 2KSDI-ENR cameras offers the same quality as our 4K rig, but in a smaller lighter form factor. Weighing approx 12 Lbs. features full 368*180 Fov, 60 Frames per second is standard, finished stitches are approx 6500*3200 px ( 13 px per degree )
[embedyt] http://www.youtube.com/watch?v=OSVf7r772M4[/embedyt]
Helius Mini records to 2 Convergent Design Apollos, all the gear needed will fit in a light backpack, making quick setup for run and gun shooting possible; combined with our perfect real time stitching and high quality imaging make immersive and future proof VR possible.
[embedyt] http://www.youtube.com/watch?v=vIZMylCwxqM[/embedyt]
We offer real time depth based stitched preview for HTC, Occulus and Samsung Gear, as well as realtime 4K proxy recording and live streaming, and we also have Industry standard timecode support that allows all the cameras to be synchronized easily in post production and can jam external timecode from an audio recorder to make high quality sound easy to match up.
For Maximum quality the individual cameras are recorded on the odyssey 7q+ and using nuke it's possible to get an 8192×4096 stitched image from the 4K platform and 4096×2048 from the 2KSDI platform.
At highest quality we record 112 GB per minute on the 4K 6+1 platform.
Questions? nclark@intervideo24.com

Virtual Reality isn't just scenery, there is also a need to photograph talent, our system is capable of shooting talent close up, due to wide angle high resolution imaging we are able to use fewer cameras and that means fewer stitches so it's less likely an actor will be split between 2 cameras.
Our Vr rig can be mounted to many types of camera mounting systems, featuring a 3/8-16 attach point, it's possible to use a regular tripod or cable cam, even a large drone is possible. Weighing a maximum of 40 lbs depending on configuration.
Here is some sample footage shot on our camera systems. Some of this content was shot on our rig designs by Inreal Entertainment / Alex Frisch.
See our youtube page for more…
PUBLIC DEMOS:
Here are links to some raw footage to try in your workflow:
4K 6 Camera Helius Test Footage ( 2D )
2K 6 Camera Helius Mini Test Footage
OLD FILES – RETIRED DESIGNS!!!
4K 3 camera with 4.5mm circular fisheye lenses
4K 5 camera horizontal 8mm lens
OLD FILES – RETIRED DESIGNS!!!

NAB VAHANA LIVE VR STITCHING DEMO
Shot by Inreal Entertainment over the summer at club Destino in Ibiza, Spain. This is a first  generation 6 camera rig. More Inreal Entertainment content here: https://www.youtube.com/channel/UCo-vi0ldxXPuCoT_nHyQygw
Useful Information



Posted

Tuesday, November 10th, 2015